2018 Vermont State Square and Round Dance Convention
All Square & Round Dancers are invited!
The 42nd Vermont Square & Round Dance Convention is being held at Peoples Academy in Morrisville, VT on Saturday, May 19th, 2018.  The date is the same, the location has changed.  The advanced fee/ribbon, is $12 per person and $15 at the door.   Dancers attending for only afternoon or evening are welcome at  a lower fee.  The VAWSSDC with Green Mountain Callers Association and Vermont Association of Round Dance Leaders will sponsor the convention under the same format as prior years with the exception of the Trail-in Dance for which we have no opportunity this year.
We will begin our convention with a luncheon of homemade soups, sandwiches, cookies and beverages for $5.  Dancing begins at 1:00 pm in three halls with workshops and dancing Mainstream to A2 and Rounds, Phases II to IV.  We break from 4:30 to 6:30.  VARDL offers a Round Dance Party from 6:30 –  7:00 pm.  At seven o'clock all square dancing resumes.  The three halls host Mainstream & Singing Calls, Plus with Rounds and A1 & A2.  There will be Black Light dancing at 9:00 pm and the usual Ice Cream Social.  Announcements and door prizes precede the "Pass the Mike" finale to call it a night – 10:00 pm.  There will be a Recycle Shop, Silent Auction and 50/50.
Advanced sale ribbons are available, BUT IF YOU DON'T RECEIVE YOUR RIBBONS IN TIME, please make a list from your club of those who would want advanced sale and give it to Judy Clifford either by email or at the door.  Those names will be honored at the Registration Table for $12 admission.  If you do not belong to a VT Club, email Judy & Bud at budjudysquaremoo@hotmail.com with your request for early sale admission.
We want you ALL to come!
Featuring:
Recycle Shop for the sale of used dance clothing and accessories.
Drinks and snacks.
A BIG Silent Auction.
A chance to meet new friends, renew old friendships and experience the fun of dance.
Only $12.00 a dancer for all day if you buy your ribbon in advance ($15.00 at the door)!
Dry camping for RVs at the school
A list of accommodations (lodging, campgrounds, eateries) is here.
"Making Memories" is our dance theme featuring taped calls and cues by some of our past callers & cuers.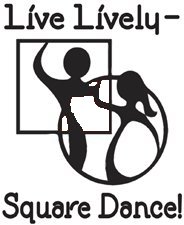 Square Dancing
Round Dancing

Including Full-time Rounds Hall
Phase II to Phase IV
Three Halls
5 Area Callers
3 Area Cuers
Recycle Shop
Big Silent Auction
Free on-site parking for self-contained RV's
For information, please direct questions to:
Bud & Judy Clifford
PO Box 54, West Danville, VT 05873
Tel. 802.563.2777
eMail:
Here is how you get there!
Here's where we dance the day and night away!
Barre Town Middle & Elementary School