2017 Vermont State Square and Round Dance Convention
 The 2017 Vermont State Square and Round Dance Convention will be held May 20st, 2017, 1:00 pm to 10:30 pm at Barre Town School in Barre, Vermont.
This annual event offers the Western Style Square dancer programs from Mainstream through C-1, along with rounds from Phase II through Phase IV.
Callers and Cuers who are associated with Vermont will be featured at their microphones during the afternoon of workshops and again at night for your dancing pleasure.
Featuring:
Recycle Shop for the sale of used dance clothing and accessories.
Drinks and snacks.
A BIG Silent Auction.
A chance to meet new friends, renew old friendships and experience the fun of dance.
Only $10.00 a dancer for all day if you buy your ribbon in advance ($12.00 at the door)!
Dry camping for RVs at the school
A list of accommodations (lodging, campgrounds, eateries) is available upon request.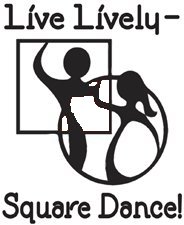 Square Dancing
Round Dancing

Including Full-time Rounds Hall
Phase II to Phase IV
Four Halls
10-12 Area Callers
8 Area Cuers
Recycle Shop
Big Silent Auction
Free on-site parking for self-contained RV's
For information, please direct questions to:
Bud & Judy Clifford
PO Box 54, West Danville, VT 05873
Tel. 802.563.2777
eMail:
Here is how you get there!
Here's where we dance the day and night away!
Barre Town Middle & Elementary School